Even when he's not on the scene, Suge Knight just can't stay out of trouble. The Death Row Records head honcho's name came up during an investigation by the Nevada Gaming Control Board into alleged extortion payments by nightlife magnate Sam Nazarian.
The Board was vetting Nazarian, who was attempting to turn his massive success in L.A. into a casino empire, but needed a gaming license to do so. During what was originally expected to be a routine appearance, the Board lived up to its reputation for being extremely thorough.
Nazarian's personal cocaine use was quickly uncovered. He initially said he had long since given up drugs but, after failing a Board-administered test, he admitted he was still using.
Even worse, his ties to convicted felon Derrick "Smokey" Armstrong were uncovered. Armstrong, who calls himself Nazarian's "fixer," allegedly quickly turned from friend to extorter, and about $90,000 of the $3 million paid to Armstrong and his associates ended up in Suge Knight's hands for reasons that are unclear at press time.
Knight had no comment on the situation, but his friend, entertainment producer Mark Blankenship, called the accusation "a form of profiling and racism."
Things do not look good for Suge, though. Another person accused of receiving extortion money in the scandal is Hai Waknine, who is a convicted racketeer with a long criminal history dating back to his teens.
In light of all of the chaos, Nazarian has given up all control of his Vegas ventures to his principal investor, Stockbridge Capital. The company's Executive Managing Director Terry Fancher will be the boss of the hotel plans, and Nazarian has been ousted as chief executive.
Surely it's small consolation, but Nazarian is in good company. Frank Sinatra was famously stripped of his gambling license back in 1963 for his association with mob boss Sam Giancana. —Shawn Setaro
[LA Times]
Related: Suge Knight Surrenders On Robbery Charges
Suge Knight Is In The Hospital
Video Surfaces Of Suge Knight Cussing Out Photog Before Alleged Robbery With Katt Williams
Multi-national corporations are always trying to find fun ways to get their product to spark the interest of the consumer. Co-opting rap music has proven to be a reliable tactic, particularly with the aid of cultural gatekeepers. General Electric (GE), in a partnership with Vevo, will release "Shake The Dust," a breakdancing documentary executively produced by Nas, on Dec. 24. "Shake The Dust" documents dancers from the poorest neighborhoods across the globe, and the positive social changes brought about by breakdancing.
A Reuters article/glorified press release claims that "GE want[s] to emphasize the connection between neuroscience and music, a topic the company plans to keep exploring next year," which could mean any number of sponsored documentaries on twerking, Jersey house music, or other en vogue topics. "Shake The Dust" will be GE's first attempts at cracking the profitable film and television streaming business.
Check out a trailer released last year below:
Another potential lawsuit is now hovering over the heads of Beyonce & Jay Z. After creating arguably their biggest song to date in "Drunk in Love" back in 2013, there's a possibility that Timbaland, Hov and Bey's chart-topping banger was stolen away from a foreign singer. According to TMZ and Page Six, Monika Miczura (known professionally as Mitsou) is claiming that the power couple stole her song and she's out seeking vengeance.
Mitsou recorded the Roma Folk song "Bajba, Bajba Pelem" in 1995. She claims she never gave Bey, Hov, Timbo permission to snip her record and use it for their own accord. She's claiming that the first 13 seconds of their record was taken from her original song. In addition, Mitsou's said her 1995 song was about hopelessness and that Bey's revamped and over-sexualized version diminished the meaning of the original record. She continued to destroy the essence of Bey's song by saying it was designed "to evoke foreign eroticism alongside the sexually intense lyrics."
Currently, she's seeking damages and is asking for the judge to prohibit anyone else from playing the song until she's either properly compensated or the record is off the shelf.
Related: A Timeline Of The Jay Z And Beyonce Divorce Rumors
Jay Z Is The Third Most Searched Celebrity On The Internet In 2014
Jay Z Buys Luxury Champagne Label 'Ace Of Spades'
16 Of The Best Jay Z And Beyonce Memes
Nicki Minaj's blueprint for The Pinkprint has been pretty flawless. The curvaceous rapper isn't holding back in terms of promo. After fans clamored for more skin, Nicki decided to treat her fans to something special. The "Only" rapper just dropped her new calendar and my god, does she look amazing. Do yourself the favor and check the photos out. If you wanna do more and buy it, go right ahead. The Pinkprint is out now.
Click next and take a look at the images from the calender.
[VIBE]
Related: Check Out Nicki Minaj On ESPN's SportsCenter
Nicki Minaj's Album 'The Pinkprint' Leaks
Nicki Minaj Announces European Tour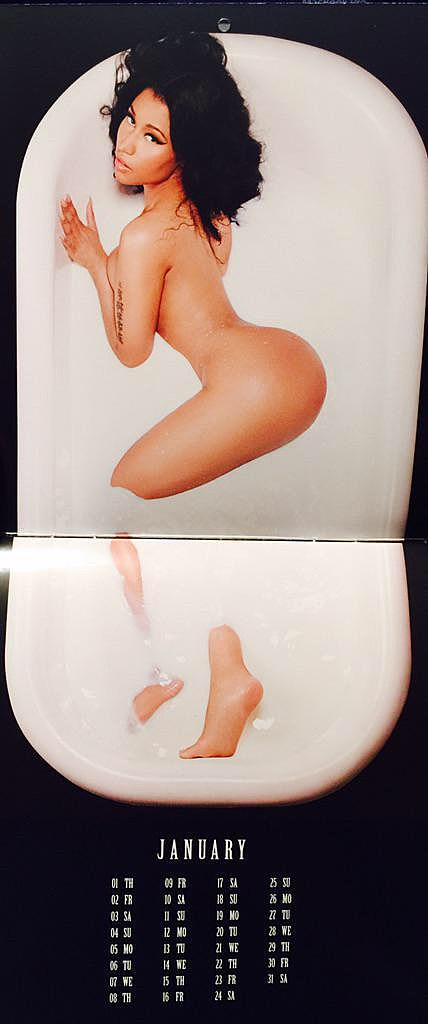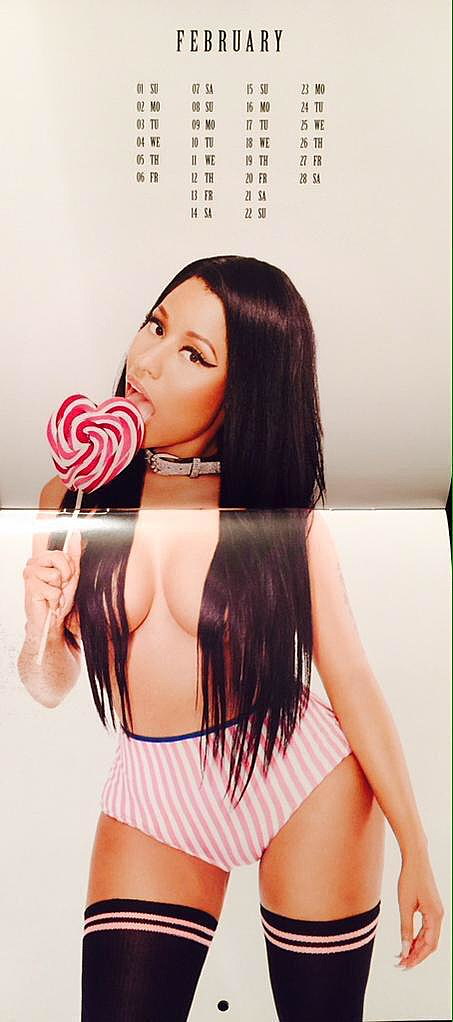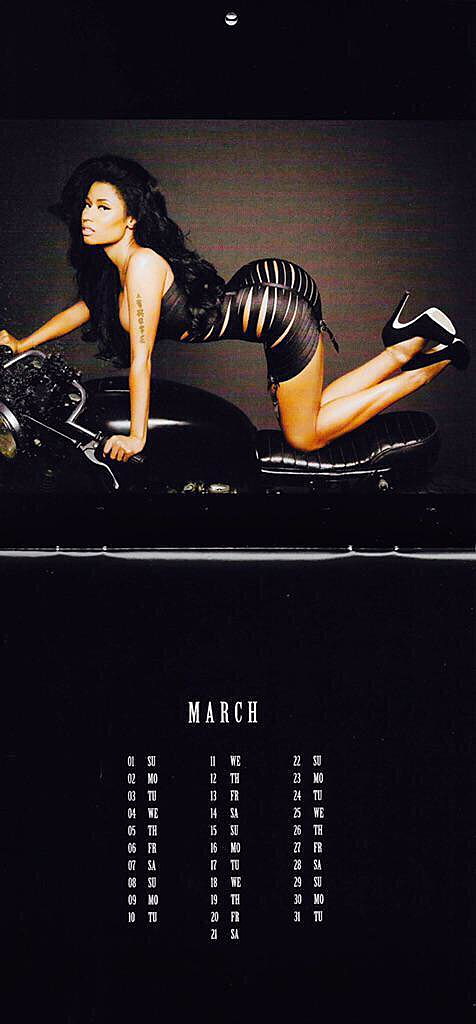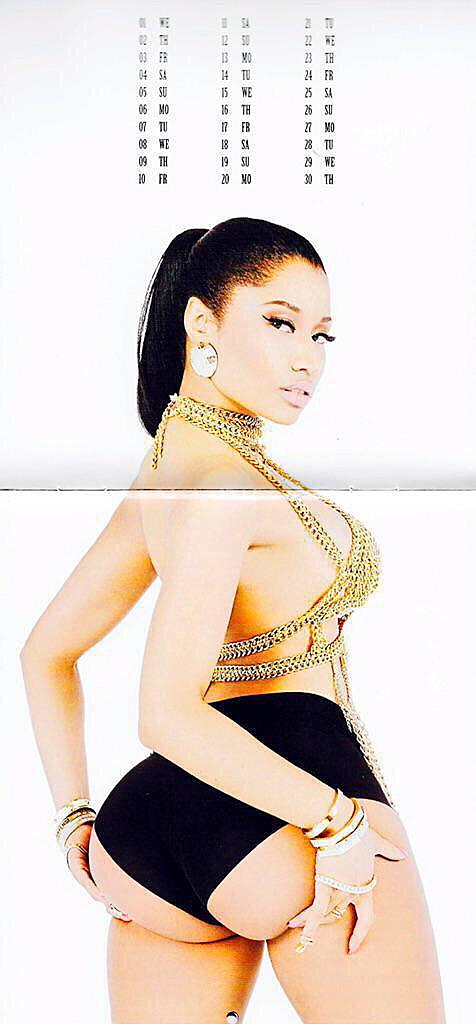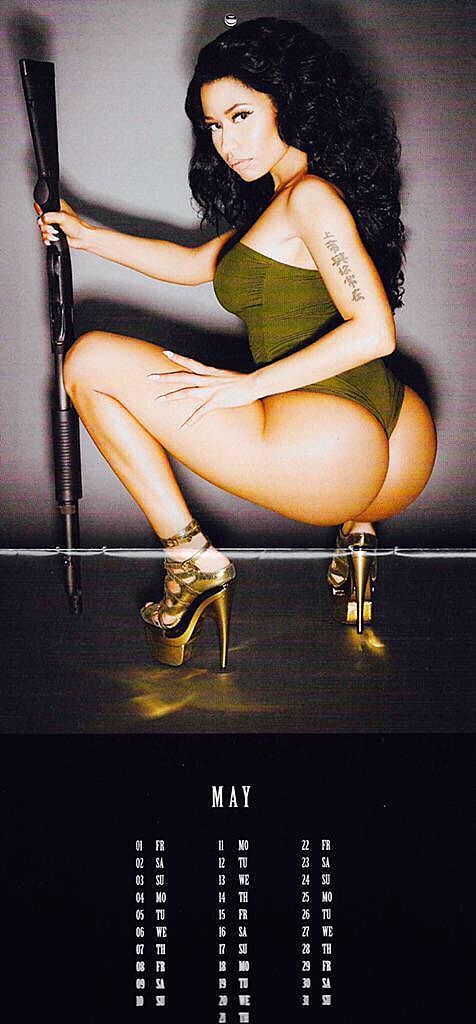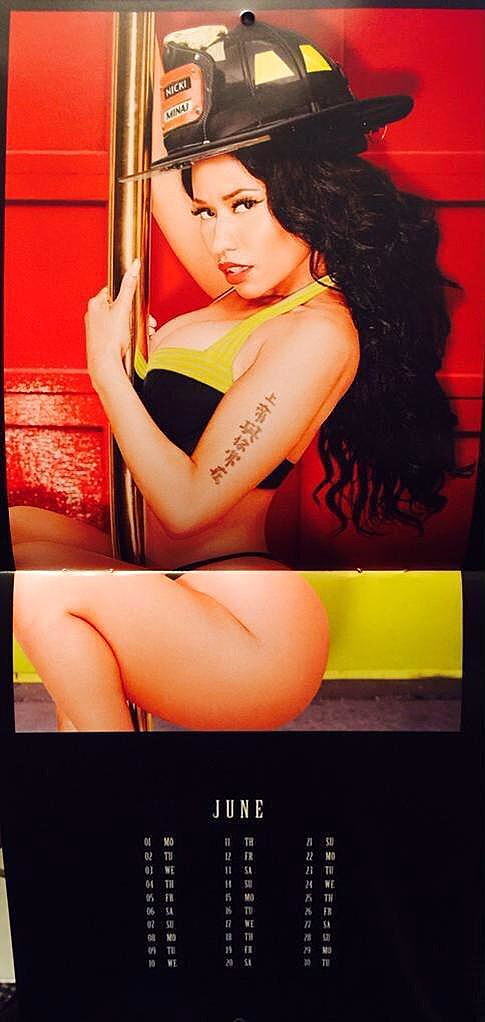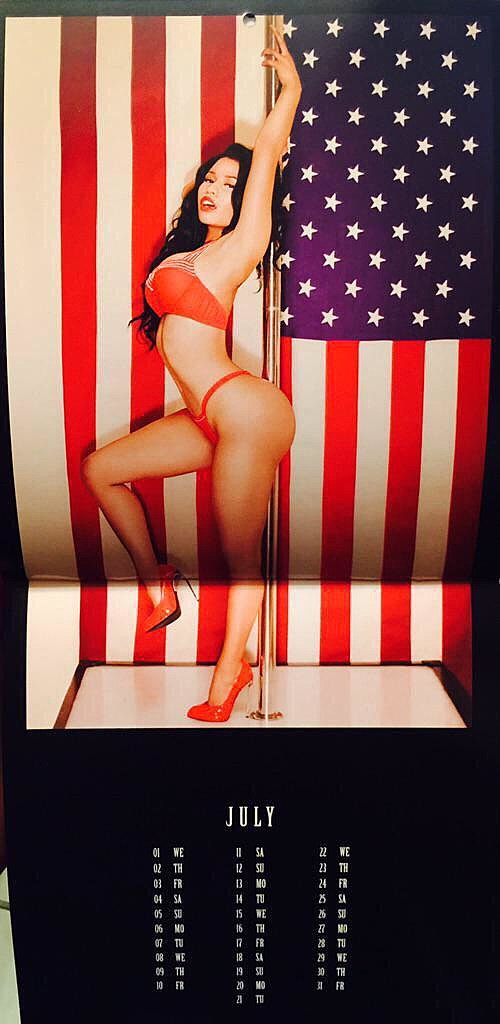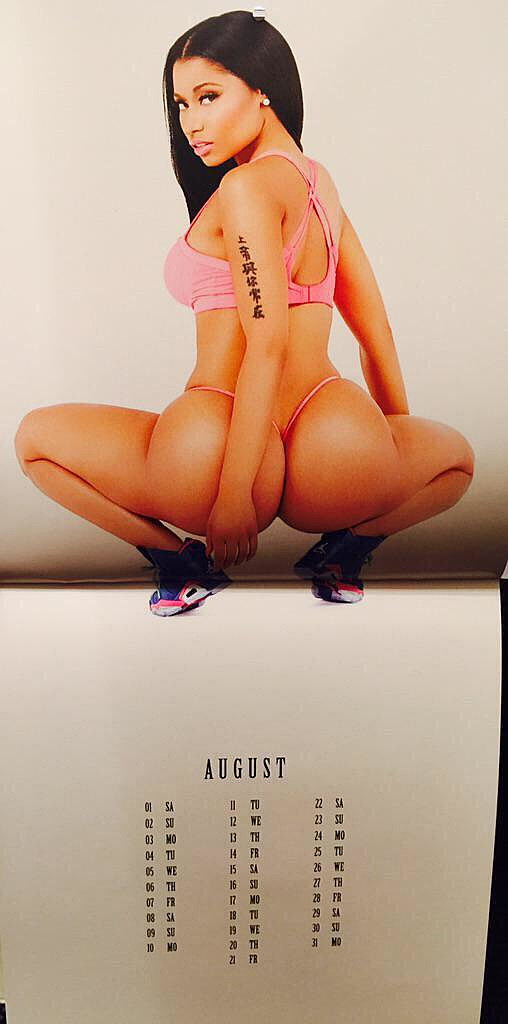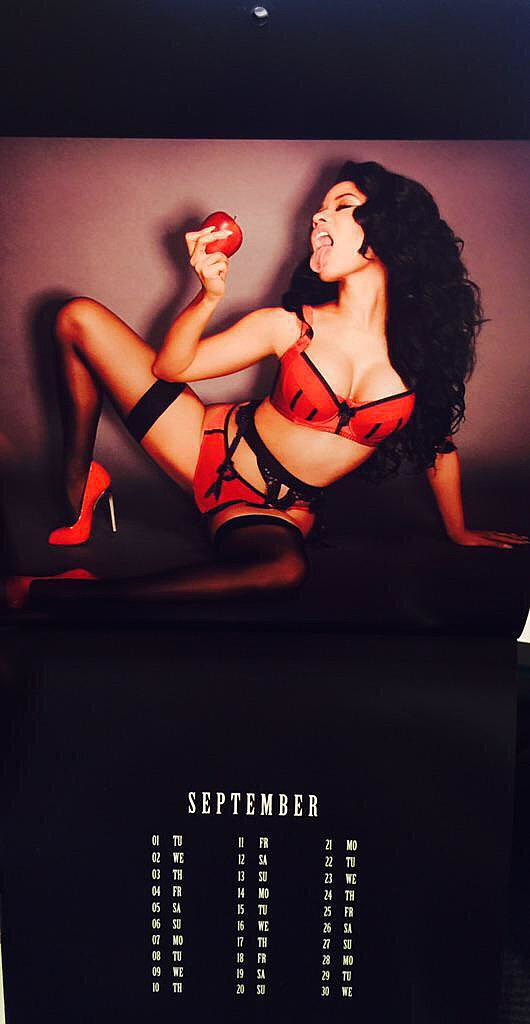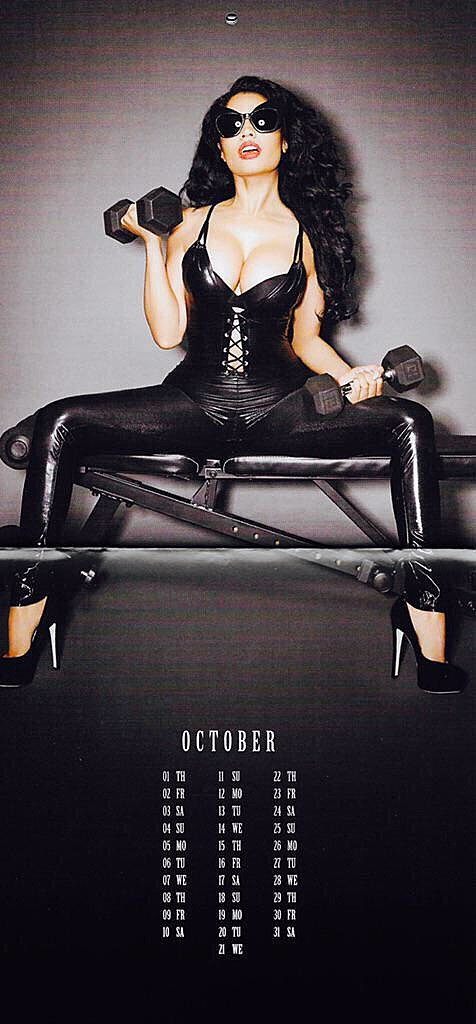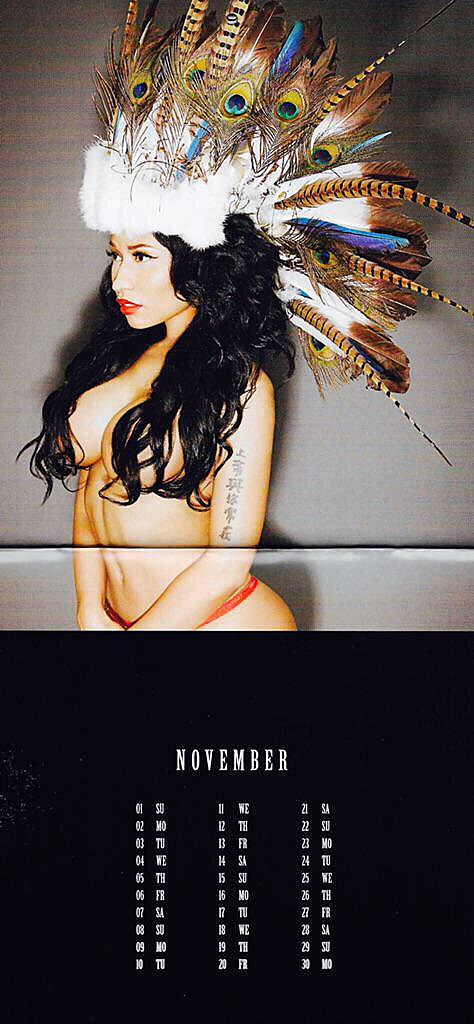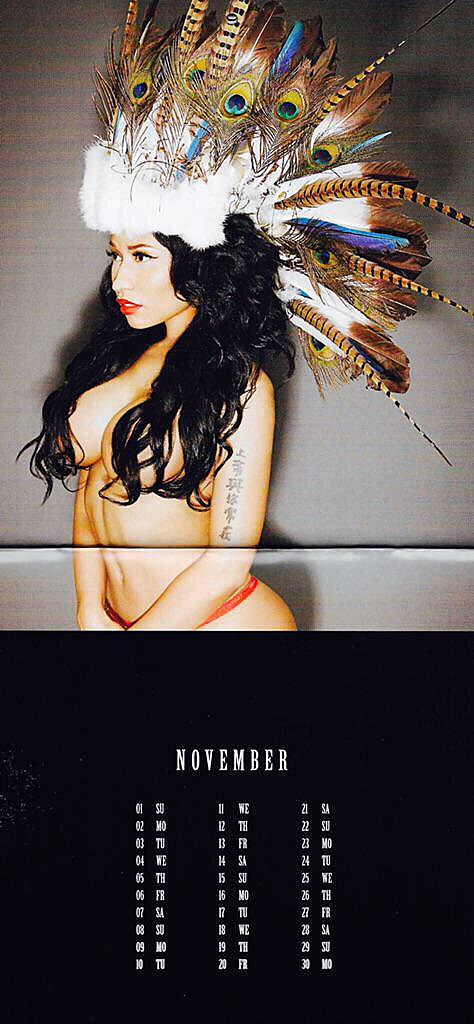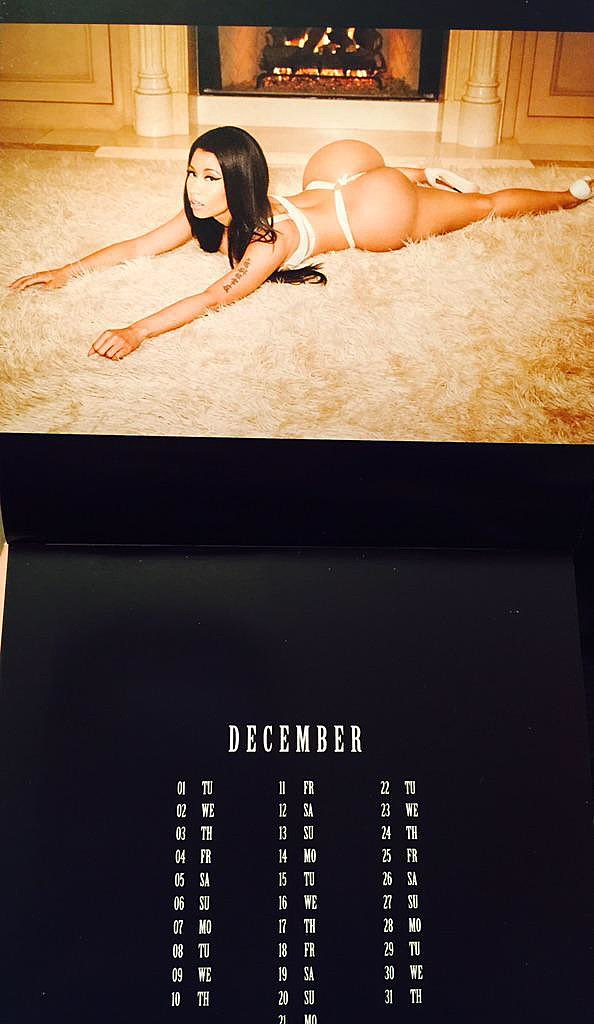 Diamond District dropped the full stream of their March On Washington Redux LP today. The 13-track collection from Uptown XO, yU and Odisee features a reworking of their album, March On Washington (released just a few months ago, and including some of their best marathon music) by such producers as Large Professor, Apollo Brown, and Nottz. The lyrics are kept in tact while tracks like "Working Weekends" (remixed by Large Pro) re-captures the mood of these times, and cuts like "Ain't Over" smooth out the urgency of the original (this one done with a touch of Black Milk).
Mello Music Group has also made it available for purchase via iTunes (support that).—Sia Tiambi
Related: Chairman's Choice: New Releases From Diamond District And Paten Locke